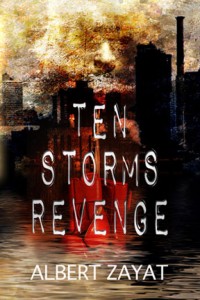 "Ten Storms Revenge;" is a collection of separate unconnected stories with a diverse group of victims seriously derailed by the financial meltdown. Meet them all. As different as, well, all of us can be. As the chapters move forward their stories interconnect. I don't think you'll be disappointed.
Ah, Revenge. Such a sweet tasty thing, isn't it?
Paperback
Get your print version of Ten Storms Revenge In now!
Nook
Ten Storms Revenge for the B&N Nook
Smashwords
Ten Storms Revenge as an E-Book
iBooks